Model Five Floorstanding Speaker
SAVE $100 each, $200 pair. September 22 – October 5, 2022
Each
-
Description
Model Five acoustic suspension speakers are known as one of the finest and most sought-after speakers for audiophiles, both new and seasoned.  Our updated version of this classic speaker has real wood veneers, cast aluminum baskets, and uses acoustic suspension design principles made famous by founder Henry Kloss.
The KLH Model Five vintage speaker is offered in three gorgeous finishes (English Walnut, West African Mahogany, and Nordic Noir), allowing the loudspeaker to blend with all home decor. The English Walnut Model Five comes with a beautiful Stone Wash Linen grille cloth that magnifies the rich finish of the real wood veneers. Meanwhile, our West African Mahogany finish is complemented by an Old-World Linen grille cloth that will stop you in your tracks. And lastly, the Nordic Noir finish is shipped wearing the lovely Medici Grey Linen grille cloth. Want the option of pairing any grille cloth with the finish of your choosing? Don't worry- you can purchase each style separately below!
Riser base and grilles included with speaker purchase.
.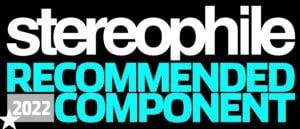 . 
Iconic Mid-Century Modern Styling
Acoustic Suspension Design – The most accurate and linear enclosure design available today
Three-Position Acoustic Balance Control to tailor the loudspeaker's output for the most difficult acoustic environments
Dedicated midrange driver to reproduce the critical mid-frequency band
Non-Resonant Die-Cast Aluminum Midrange & Woofer Frames
Die-Cast Aluminum Tweeter Faceplate
KLH cabinetry featuring a structurally reinforced ¾" MDF enclosure
Thirteen component network using high-quality iron-core inductors & Mylar capacitors
5° slant riser base made of powder coated 14-gauge steel (included with speaker purchase)
Low-profile magnet attached grille
10-Year Warranty
The Model Five Awards
"This speaker gave me a presentation that I had not heard through anything else… have you ever had a dessert at a really good restaurant and you just kind of have to sit down and not think about anything else for a second- just take in the wonderment? That's what it was like."
"The KLH M5s are intoxication kings, urging me to hear my most beloved vinyl via its big personality and well-scaled dimensionality."
"Mostly, the speaker played with a detailed, sparkling upper/mid/treble chutzpah that favored and seemed to amplify texture and viscosity. Notes had realistic weight and body. These Model Fives are attention-getters of the first order, delivering a big soundstage and big, juicy dynamics."
Ken Micallef – Stereophile
"…I have nothing but praise for the clarity of the midrange, the robustness of the middle and upper bass, and the voicing across the entire frequency range.
This is a case where old school and cutting edge have combined to create something that's truly special—and at a very reasonable price."
Doug Schneider – SoundStage!
"The Model Five is, for me, a near-perfect hybrid between the clarity and immediacy one gets from high-efficiency loudspeakers combined with the raw grip and control really only found in high-end powered monitors…. I thought about starting or ending this review with a video clip of hands clapping."
Andrew Robinson, "Best Loudspeakers Under $2,000," TheRobinsonBrand.com
"…KLH just set a master class on how to get it done right.
"I think this is a solution that many people have been waiting for a speaker that has an old school aesthetic, a speaker that has the kind of sound that's like a fusion between that big, fun, old school presentation with some of the more modern technical achievements that audiophiles expect from present-day speakers."
"It's a speaker that gives you just enough of those audiophile benefits while at the same time offering up a consistent and fun listening experience, which allows you to go back to the ritual of just enjoying music for the sake of enjoying music."
"This is one of the few products where I got excited for both the consumer as well as myself because I actually struggled to review this product… I was so much more focused on just going through my music collection and freaking enjoying it."
Sean Fowler, Zero Fidelity (YouTube)
"Finally, and most importantly- these speakers move my heart… At one point I realized my heart was affected by the music. I had to put down my keyboard and continue enjoying the music. Now, this does not happen to me often, but it did…
The soundstage is big. Mr. Clark has the Quad 2905 electrostatic speakers. The soundstage from those speakers is ginormous, yet Mr. Clark was still so impressed with the Model Five soundstage that he called these Model Fives the Quad on steroids.
The bass is fantastic. It reminds me of some vintage speakers that I've listened to over the years. I like how tight the bass is with the Model Five without it being overly tight. The bass is full. It feels like it goes deep and has just the right amount of punch.
…these speakers move my heart… At one point I realized my heart was affected by the music. Now, this does not happen to me often, but it did…" 
Thomas & Stereo
MODEL FIVE BASALT BLACK KNIT GRILLE ACCESSORY (pair)
Eager to take your Model Fives to the dark side? Now you can with the Basalt Black Knit Grilles! Like the original grille clothes, these black beauties are both magnetic and acoustically transparent. No other grille accessory will make as bold of a statement on the English Walnut and West African Mahogany Model Three finishes as the new Basalt Black Knit grilles.
Coming Soon!
MODEL FIVE STONEWASH LINEN GRILLE ACCESSORY (pair)
No look compares to that of the KLH Model Five when it is dressed in this stunningly beautiful Stonewash Linen cloth grille. The elegant acoustically transparent canvas of the grille perfectly complements the refined, rich mahogany finish of this classic American loudspeaker, giving it the modern-day, retro vibe that turns heads. This custom order accessory ships in sets of two and is the addition your Model Five shouldn't stand without.
MODEL FIVE OLD WORLD LINEN GRILLE ACCESSORY (pair)
There is nothing more visually inviting than the look of the classic Old World Linen grille cloth on a KLH Model Five. This magnetic, textured grille cloth makes a statement on both the Mahogany and English Walnut finish by accomplishing that mid-century modern appeal. With the cast-zinc vintage KLH logo in the bottom corner, your Model Five will be the focal point of your listening space while dressed in the Old World Linen grilles.
MODEL FIVE  5° SLANT RISER BASE ACCESSORY (each)
The Model Five stands strong on a 5-degree slant riser base made from powder-coated 14-gauge steel. The riser base's upward angular stance ensures the sound is directed accurately toward the listener, while the steel guarantees it to be a solid and non-resonant speaker base. This base can be used for speakers of all kinds but is made perfectly for our KLH Model Five.